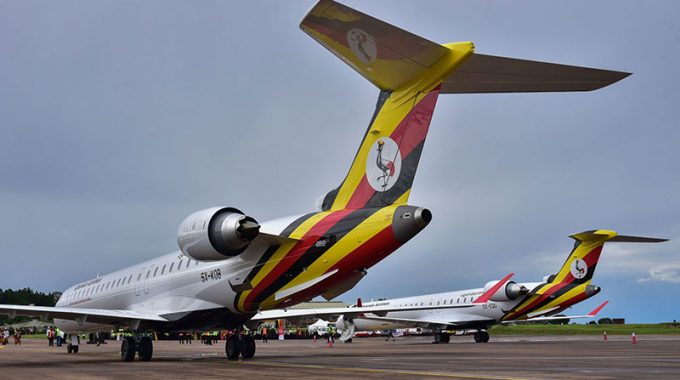 Entebbe International Airport Opens!
The long waiting of reopening of Uganda's only international airport Entebbe is over. Uganda has opened its international borders today to all travellers coming in and going out of the country.
Earlier today, we saw a mammoth of travellers coming in and leading out of the country. A long snake of vehicles was seen at the entrance and exit points of the airport. Uganda airlines also marked the opening of Entebbe airport as it was the first aircraft to resume passenger travel operations at the runway.
Entebbe international airport has been closed for over seven months due to the outbreak of covid19 a global pandemic viral disease. The covid19 started out in china late last year and it came on sailing into other countries as it spread world wide.  The virus was very contagious and anonymous in that it puzzled medical personnel on how to stop it and the only solution was to keep a social distance and self isolation.
The social distance and isolation measures meant that people had to stop gathering and hence most of the social and economic activities had to stop and most countries veered into total lockdown. Uganda also took up the measures of which it closed almost all its sectors and also international travel followed suit.  The closure of Entebbe international airport and international travel took place on the 21st march 2020 and it has been lifted on the 1st October 2020.
The airport has been opened after extensive work efforts have been pulled and precautionary measures have been put in place to prevent the only gateway of Uganda from being the epicentre of the spreading covid19. Since the virus is global, the airport is looked at as the number spot to increase the spread of covid19 in Uganda if strict measures are not exacted. One of the notable measure is that every traveller coming to Uganda must carry a negative PCR covid19 test done within 72hours before arrival in Uganda. Also the social distancing, wearing a mask and sanitising measures must also be adhered at the airport.
The opening of Entebbe airport is very good news to the tours and travel industry as well as the import and export industry of Uganda. The two industries have been greatly affected by the closure of Entebbe airport since its their main hub or terminal point of their clients and merchandise.